Social Events
Group Photo Session
All participants of the KES 2014 conference will be invited for a group photo to take home.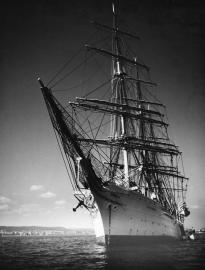 Date: Monday, September 15, 2014
Time: 10:15-10:30 (10:15 am - 10:30 am)
Place: the lawn in front of PPNT
Welcome Reception
At the close of the first day of the conference all participants are invited for a light snacks onboard of an old Gdynia Maritime University training sailing ship turned into museum.
Date: Monday, September 15, 2014
Time: 19:30-21:30 (7:30 pm - 9:30 pm)
Place: Sailing ship Dar Pomorza, Molo Poludniowe
Conference Dinner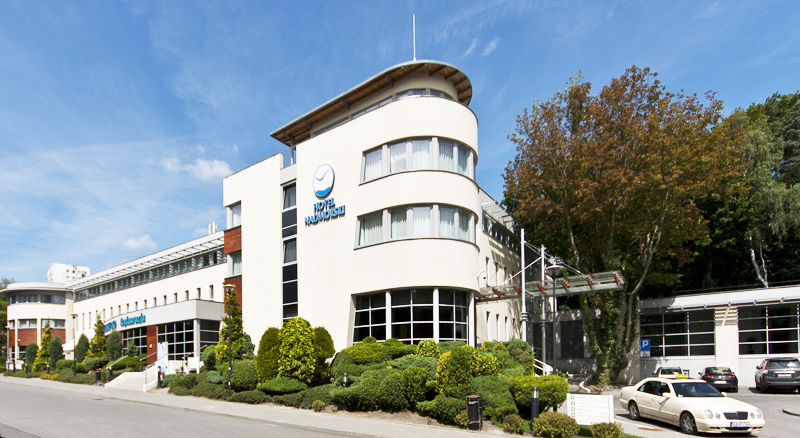 On Tuesday at the Hotel Nadmorski will be held a gala dinner. The Hotel Nadmorski is located by the white beach of Gdansk Bay and the Seaside Boulevard - walking and cycling route along the coast. Over a meal and drinks, there will be the excellent opportunity to renew old acquaintances and build new ones.
Date: Tuesday, September 16, 2014
Time: 19:00-22:00 (7:00 pm - 10:00 pm)
Place: Restaurant at Hotel Nadmorski
Excursion to Gdansk
(optional)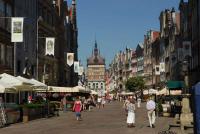 After the conference a tour to the Old Town in Gdansk will be organised (with an English tour guide) for the conference participants and accompanying persons.
In Gdansk - Hanseatic housand-year-old town - we will show you the most famous Gdansk monuments located near the heart of its Old Town district, around the Long Street and the quayside. You will walk the Long Street and the Market Square and admire the Main Town Hall, the famous Neptune Fountain, the Golden House, the Court of Artus and the beautiful XVI - XVII century houses. At the end of the Market Square you will find the Green Gate. Next, you will see the picturesque old quayside by the Motlava River. Then you will have a chance to see another great monument - the Crane. Later, we will take you to the charming Mariacka Street with the largest red-brick gothic church in Europe - St. Mary's Church. The Mariacka Street hosts also the famous Gdansk amber manufacturers with their gorgeous handicraft. At the end of the tour you will visit the Solidarity Square with the historical Gate of Gdansk Shipyard, where the Solidarity was born.
On our way back to Gdynia, we will stop in Sopot to see the longest wooden pier in Europe.
Date: Wednesday, September 17, 2014
Time: 14:45-20:00 (2:45 pm - 8:00 pm)
Meeting place: at the entrance to PPNT
Participants number: min. 25 - max. 35 persons
Price: approx. 70 PLN (~17 EURO).